Caravaca de la Cruz, a Holy City, full of miracles and also of legends. One of these miracles has become a destination for pilgrims from all over the world, namely the place where two angels are said to have brought the "lignum crucis" to the sanctuary, and which today is still home to one of the splinters of the cross on which Jesus Christ was crucified. Located between Murcia and Granada, Caravaca de la Cruz is also a city of great historical events, with one of the most significant being the construction of the most important monument in the north-west of Murcia: the Santuario de la Vera Cruz. If you have already visited cities such as Rome, Jerusalem, Santiago de Compostela and Santo Toribio de Liébana, Caravaca de la Cruz has been on a par with them since it was awarded the status of Holy City by Pope John Paul II. This makes it the fifth city in the world entitled to the holding of a Jubilee Year in perpetuity.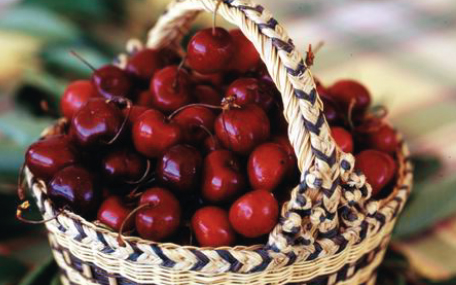 GASTRONOMY
Another surprise awaiting visitors to Caravaca is its rich gastronomy. Along the route pilgrims will work up an appetite to try some of the most typical local products, and as a result of the isolated location of the area and the lack of interchange, high quality products have survived and continue to be made today.

In general migas are thought of as the perfect dish for grey and rainy days, but in the city they taste just as good all year round. Here the typical version of this popular Spanish dish is made with flour, and is spiced up with local cured and treated meat products.

After a long day a pot meal is always welcome, and here there are plenty of vegetable soups and stews. Pumpkin, spinach, chard, celery, campion... in local bars and inns the variety is limitless, always taking tourists by surprise with a full menu. And if you aren't in the mood for these dishes, maybe you'll settle for an "arroz empedrao" , a rice dish made with white beans and cod which is also a surprise for those unaccustomed to seeing it on a menu.

To accompany thesea salad is the most popular choice, and in Caravaca the most usual one is called "Pipirrana". This contains dried cod, black olives and onion, as well as many combinations of other ingredients.

And for dessert, try the local "yemas" or "alfajores" , both of which have Moorish origins: Caravaca is a city where you can not only immerse yourself in history, you can taste it as well!