Caravaca de la Cruz, a Holy City, full of miracles and also of legends. One of these miracles has become a destination for pilgrims from all over the world, namely the place where two angels are said to have brought the "lignum crucis" to the sanctuary, and which today is still home to one of the splinters of the cross on which Jesus Christ was crucified. Located between Murcia and Granada, Caravaca de la Cruz is also a city of great historical events, with one of the most significant being the construction of the most important monument in the north-west of Murcia: the Santuario de la Vera Cruz. If you have already visited cities such as Rome, Jerusalem, Santiago de Compostela and Santo Toribio de Liébana, Caravaca de la Cruz has been on a par with them since it was awarded the status of Holy City by Pope John Paul II. This makes it the fifth city in the world entitled to the holding of a Jubilee Year in perpetuity.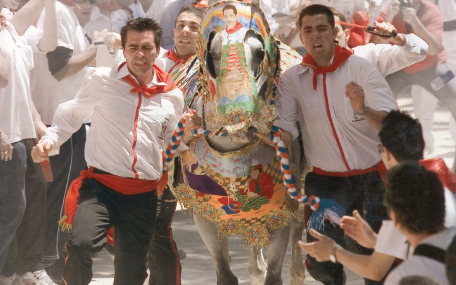 FIESTAS
Another of the legends of Caravaca lies behind the most popular fiestas of this Murcia municipality: the Wine Horses.
Did you know that In the 13th century the Christians occupying the castle of Caravaca were besieged by the Moors from across the border in their last stronghold of Granada? During the conflict the Christians began to fall ill after drinking unclean water. Miraculously four knights appeared riding at full tilt on horseback and carrying wine blessed by the Cross up to the thirsty people holding the fort.
The fiestas commemorating this act of heroism are a major event in the Region and are also renowned abroad. From 1st to 5th May the Running of the Wine Horses is re-enacted on the hill leading up to the castle, as is the conflict between the Moors and the Christians.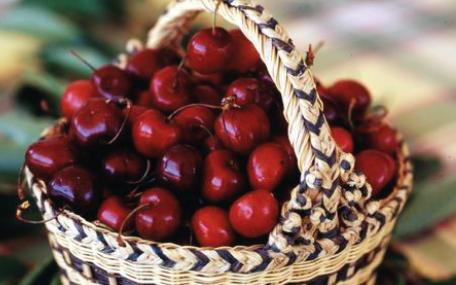 GASTRONOMY
Another surprise awaiting visitors to Caravaca is its rich gastronomy. Along the route pilgrims will work up an appetite to try some of the most typical local products, and as a result of the isolated location of the area and the lack of interchange, high quality products have survived and continue to be made today.

In general migas are thought of as the perfect dish for grey and rainy days, but in the city they taste just as good all year round. Here the typical version of this popular Spanish dish is made with flour, and is spiced up with local cured and treated meat products.

After a long day a pot meal is always welcome, and here there are plenty of vegetable soups and stews. Pumpkin, spinach, chard, celery, campion... in local bars and inns the variety is limitless, always taking tourists by surprise with a full menu. And if you aren't in the mood for these dishes, maybe you'll settle for an "arroz empedrao" , a rice dish mad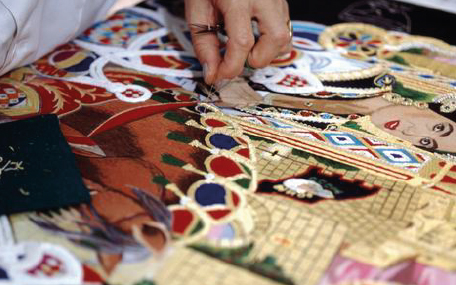 MUSEUMS
Nature, religion and ethnography go hand in hand in Caravaca de la Cruz, allowing visitors to see the best of the history of the area. The best known museum is the one inside the sanctuary itself, the Museo de la Vera Cruz (Museum of the True Cross), where visitors can learn about the history of the sacred relic as well as the walls and fortresses of the castle which are so closely linked to it.

Apart from its religious fervour, another aspect of Caravaca's history is that for years it was besieged by Moorish forces, and there is no better place to learn more about its famous Moors and Christians fiestas than in the Museo de la Fiesta.

But long before the Moors and Christians arrived the area was inhabited by the Argaric culture, the Romans and others, and all left important legacies in the municipality, as can be seen in the Museo Arqueológico (archaeological museum).

The Ethnographic Museum wa