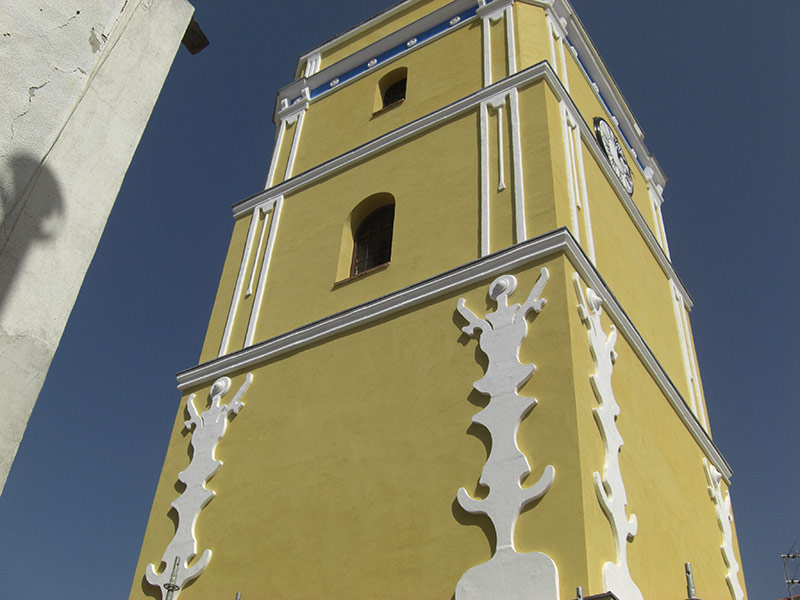 Information
Inaugurated on the 25th July 1900, hence its name the Tower of Santiago. It was funded by Doctor Joaquin Carreño, a local landowner, who donated it to the Town Hall in 1916.
Its original purpose was to regulate the irrigation turns of the Bullense orchard with its chimes, which is why it is situated in one of the two hills that form the peculiar local physiognomy.
The clock was built in Switzerland and installed by Moisés Díaz.