COSTA CÁLIDA. REGION OF MURCIA. ADVENTURES BY TWO SEAS
Furthermore, fans of water sports will find one of the best places in the world for practising sailing, diving, canoeing, swimming, water-skiing, jet-skiing, flysurfing, windsurfing, paddle surf, catamaranning, and every other type of watersport activity in its numerous clubs, ports and sailing schools.
---
Diving
Take a deep breath and get your diving mask ready. Region of Murcia's seabeds will be a great surprise. Discover its varied fauna and flora. Dive among shipwrecks keeping big stories. Costa Cálida has the largest concentration of historic shipwrecks in the Mediterranean.
Activities Nautical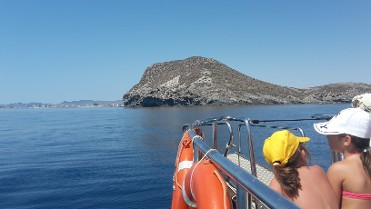 LA MANGA DEL MAR MENOR
1. TWO SEAS GROSA ISLAND TOUR WITH STOP FOR SWIM (LA MANGA, PERDUCHILLO KM8) (3H)
TOUR:
5 km crossing along La Manga from the Mar Menor to Tomás Maestre Port, Estacio Channel ...
LA MANGA DEL MAR MENOR
SAILING AROUND THE MARINE RESERVE
Fun and interesting boating activity around islas Hormigas, the lighthouse of Cabo de Palos, and the ...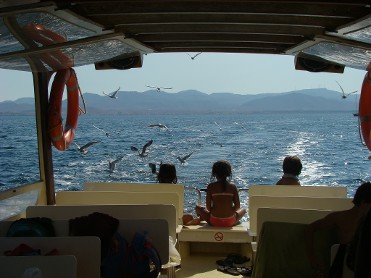 LA MANGA DEL MAR MENOR
2. SWIM & CHILL OUT TOUR (LA MANGA KM8, EL PEDRUCHILLO) 14:30 (2H)
TOUR:
Enjoy yourself in this exclusive tour to experience a privileged swim in
the ...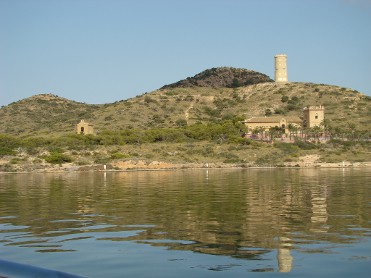 LA MANGA DEL MAR MENOR
3. FIVE ISLAND TOUR MAR MENOR (LA MANGA KM8 EL PEDRUCHILLO) 17:30 (1H45')
TOUR:
Enjoy a clasic crossing in the quiet and unique waters of Mar Menor, following the ...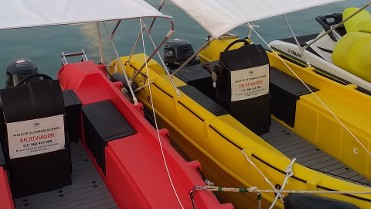 ÁGUILAS
SKIPPER FOR A DAY. ÁGUILAS
Picture, for a moment, our transparent waters, 28 kilometers of beautiful coastline, to port a sea that ...