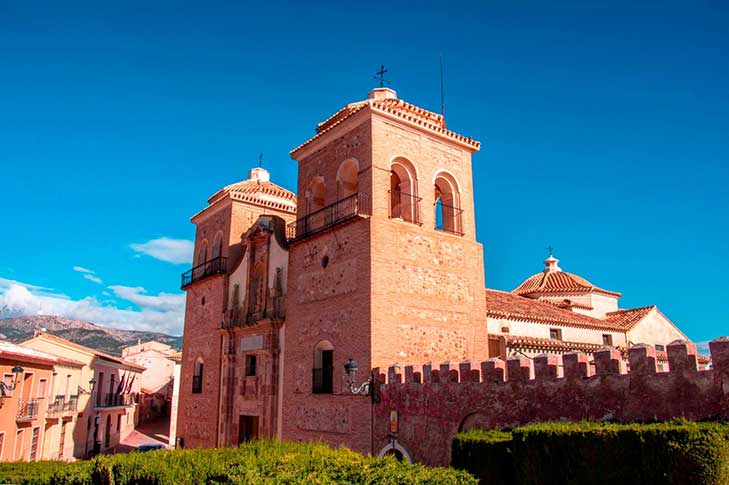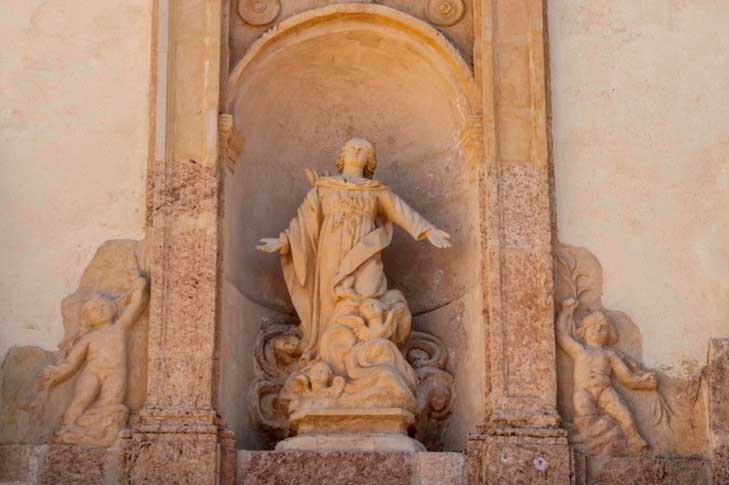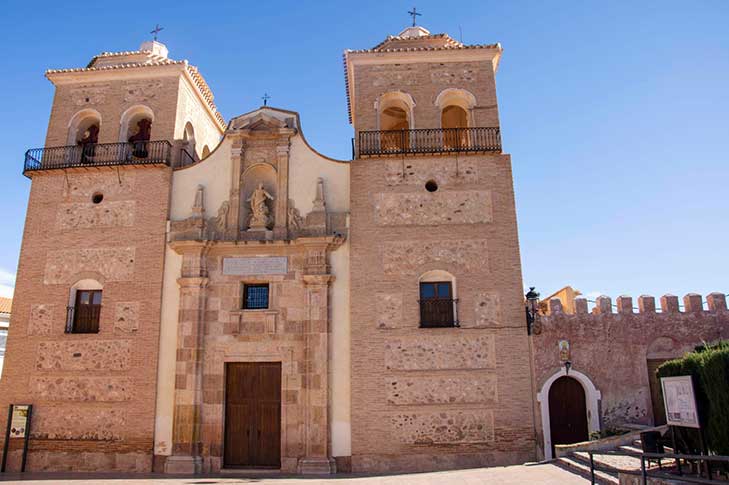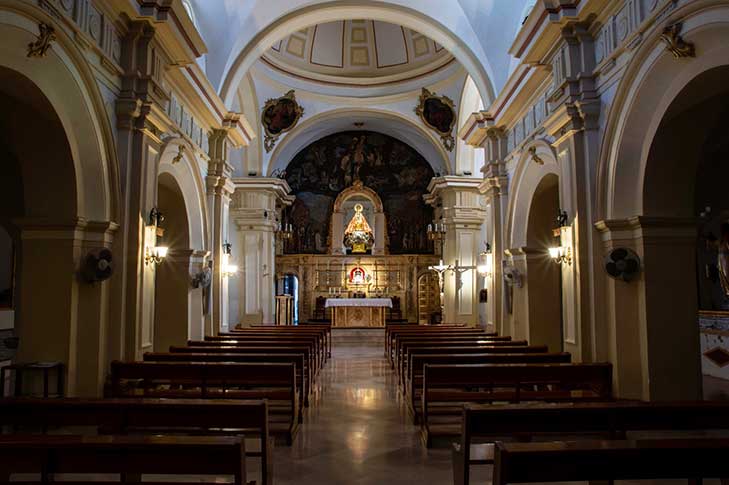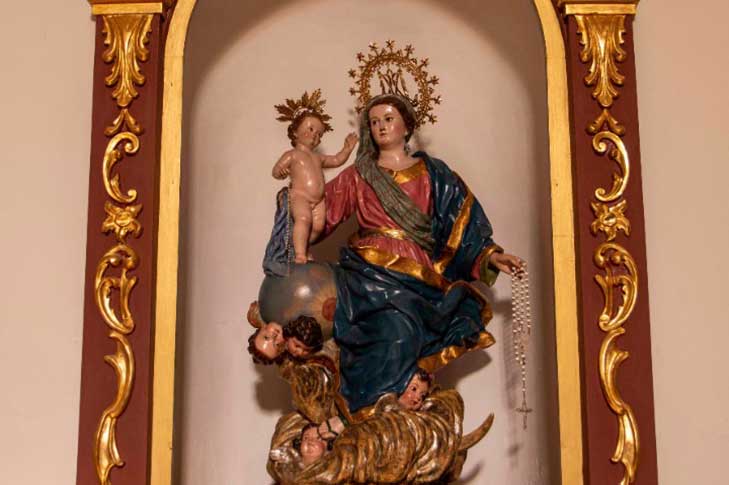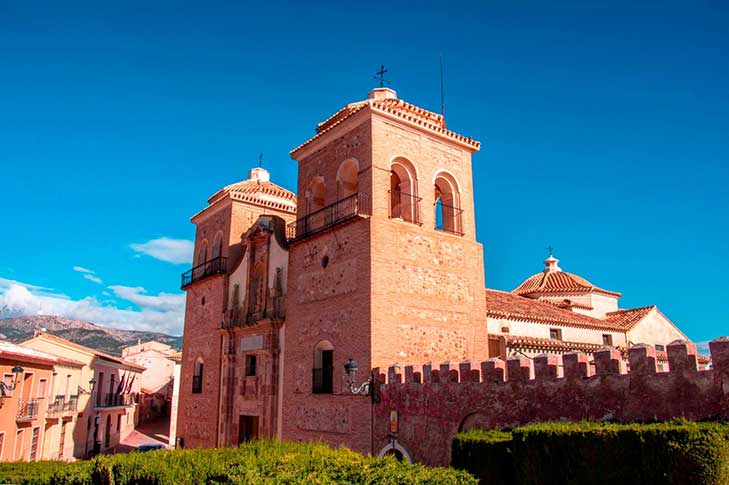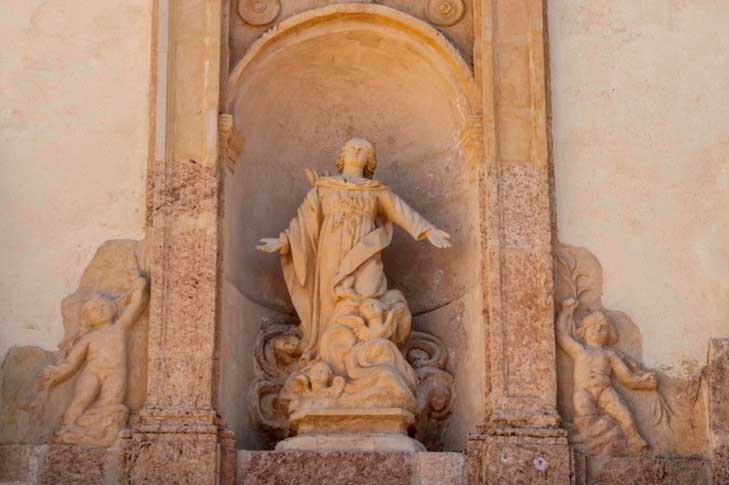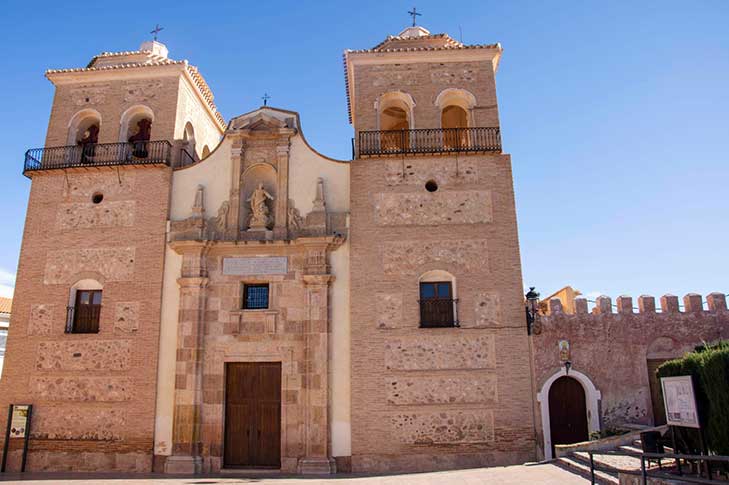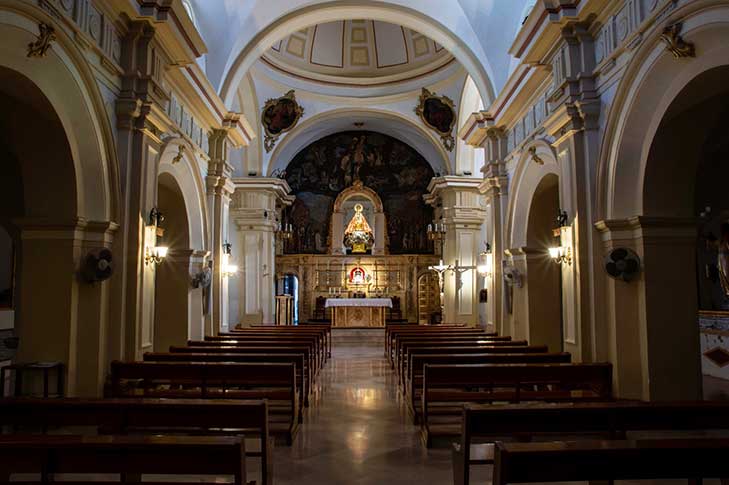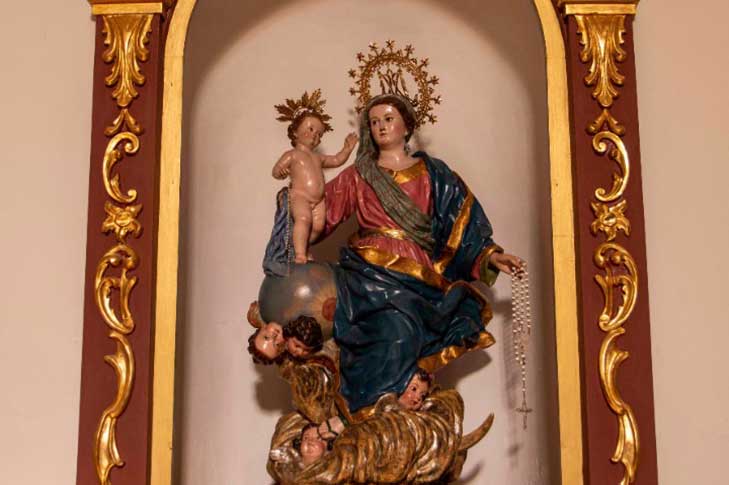 Information
In the brief Muslim period which Aledo was besieged, the current Santa Maria la Real church was initially a mosque with only one nave and a bell tower.
It was converted to a Christian church after the cession of Aledo to the Santiago Order (1257). The construction of the second catholic temple and current church was initiated in 1761, the scarcity of resources meant that the work would not be finished until 1803. The completion of the church was made possible by the contributions of the king of Etruria Infante Carlos, Count of Montemolin.
The church itself has a Baroque style and its finishes are reminiscent of Neoclassicism. The neo-classical influence can be appreciated when one gazes at its facade, its smooth pilasters and the towers made by interlocked bricks, it is also apparent in the masonry cases. It has a Latin cross floor plan with three naves separated by pilasters which hold up pointed arches.
Inside there are Baroque elements such as the cornices mixed with other neoclassic elements.
The image of the star in the church possesses a name, Santa Maria La Real. This virgin's sculpture is one of the oldest in the region and dates back to the 16th century. The piece of art itself is influenced majorly by the Gothic style. The images of the Dolorosa virgin and the Aurora virgin (1775) are works of art attributed to the Murcian sculptor Francisco Salzillo.