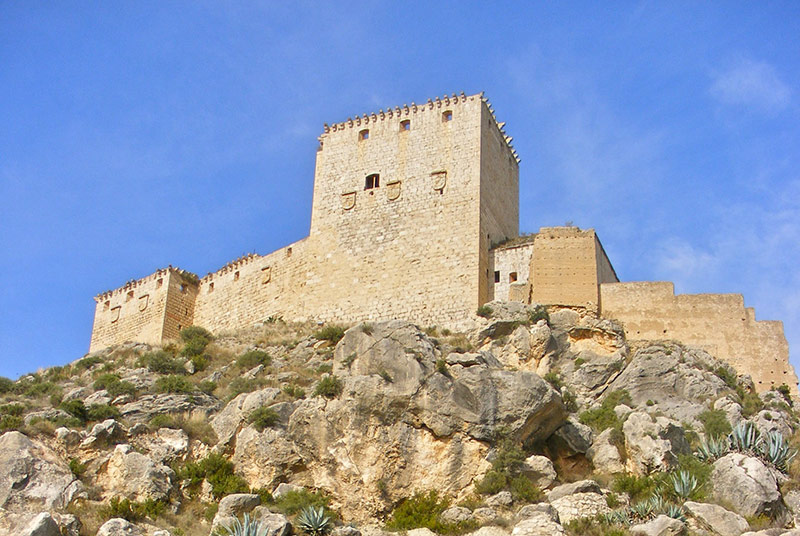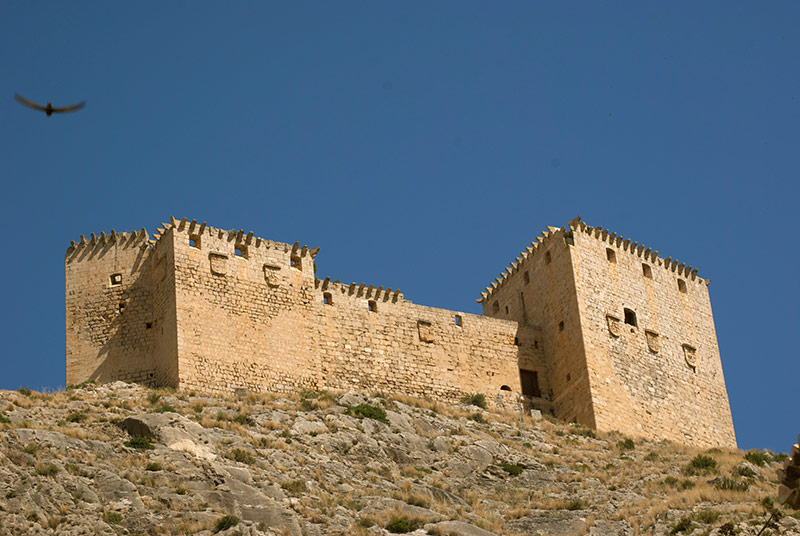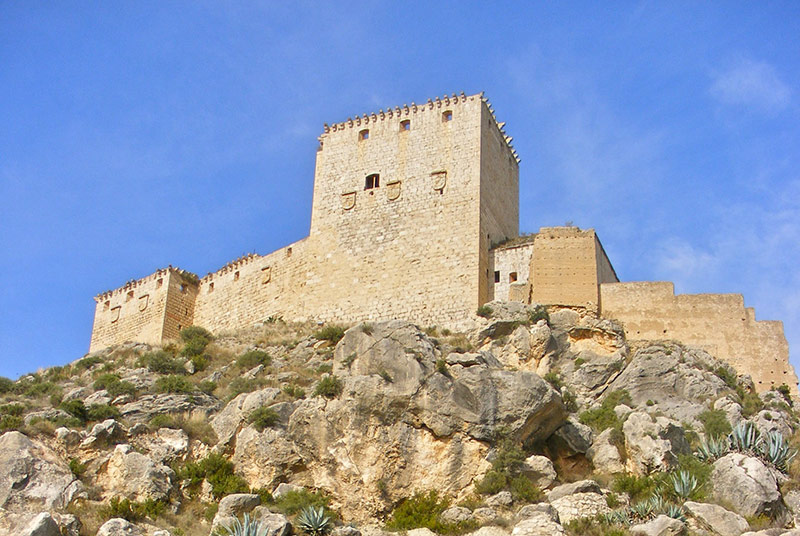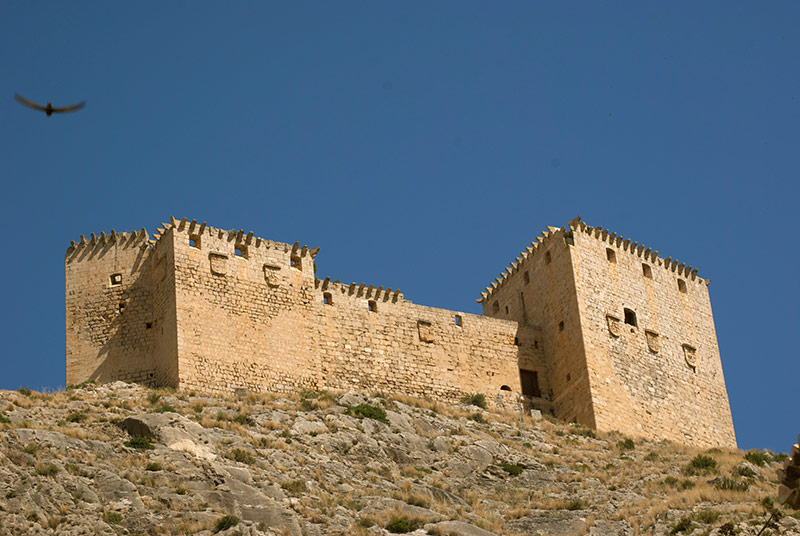 Information
Standing on the top of a hill, the castle dominates the town. This military construction was built by the first Marquis of " Los Vélez" not for defensive purpose but to show power and Vélez supremacy, one of the most important in the XVI century.
It is structured in four parts: the Homage Tower, a central nave with an attached tower and the Cistern Tower. A half barrelvault, as well as a room provided with a fireplace for the garrison, can be found inside the castle. The exterior facade of this Renaissance-style castle is sparsely decorated with eight coats of arms.
REMARKS
It is currently a non visitable private property.