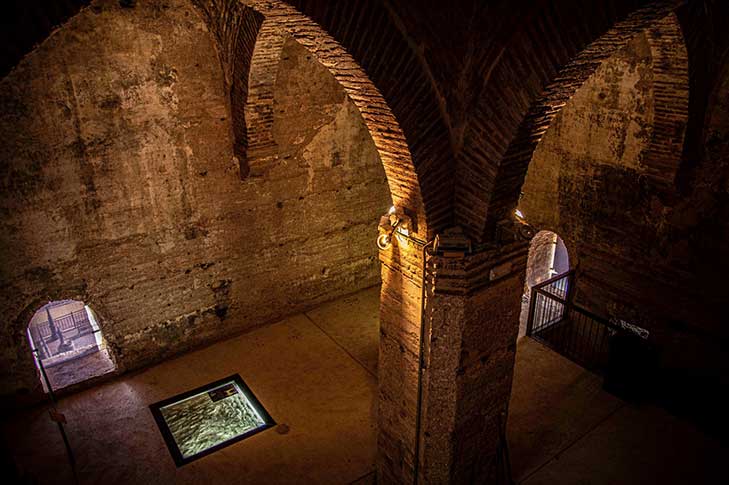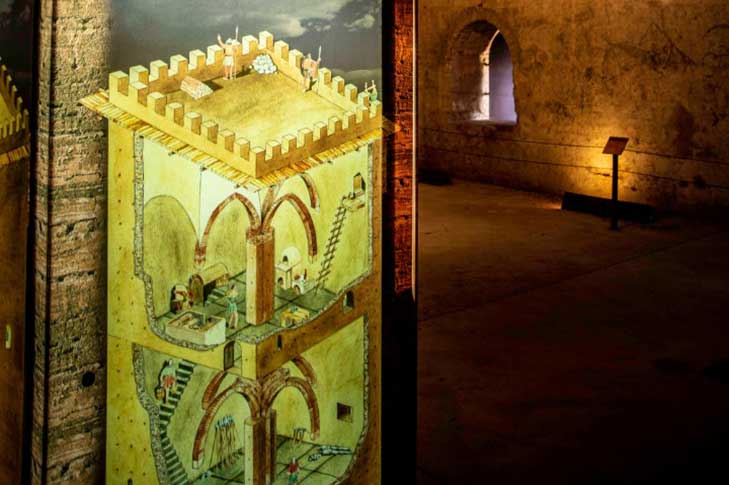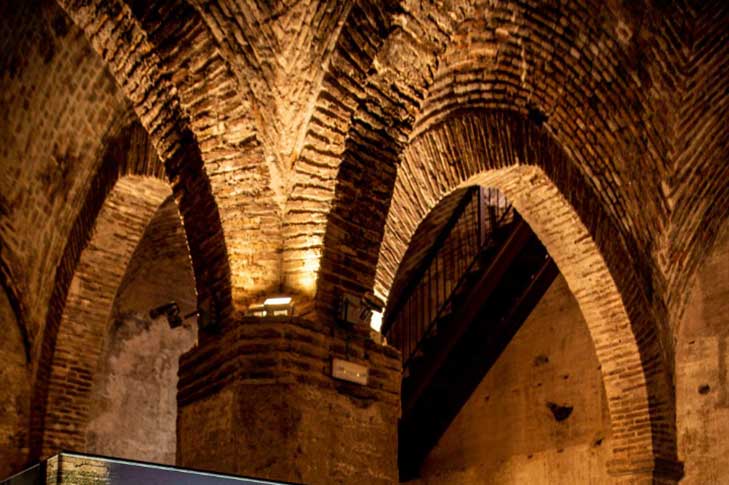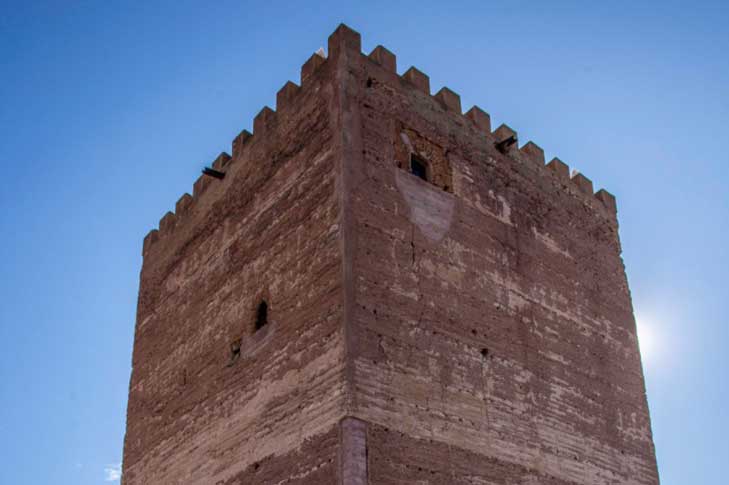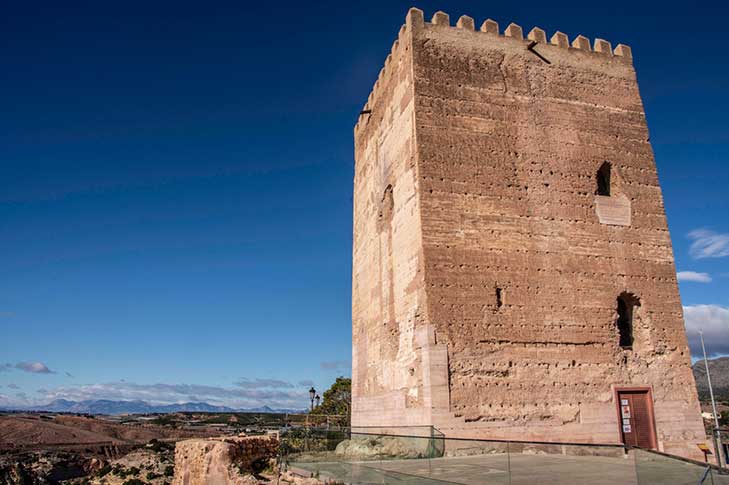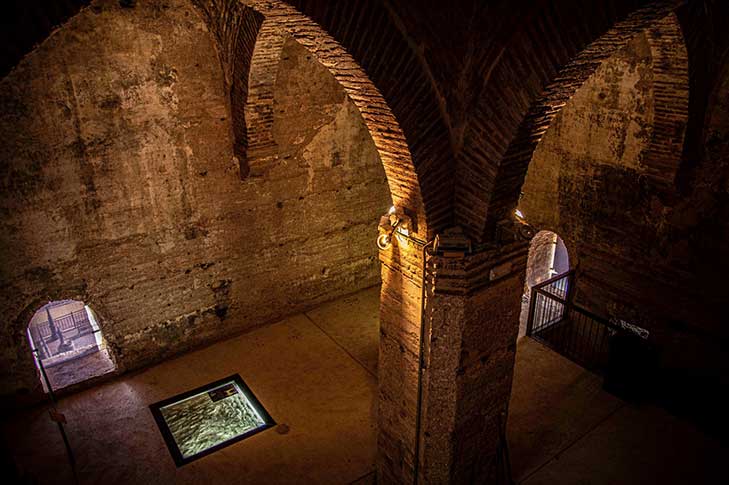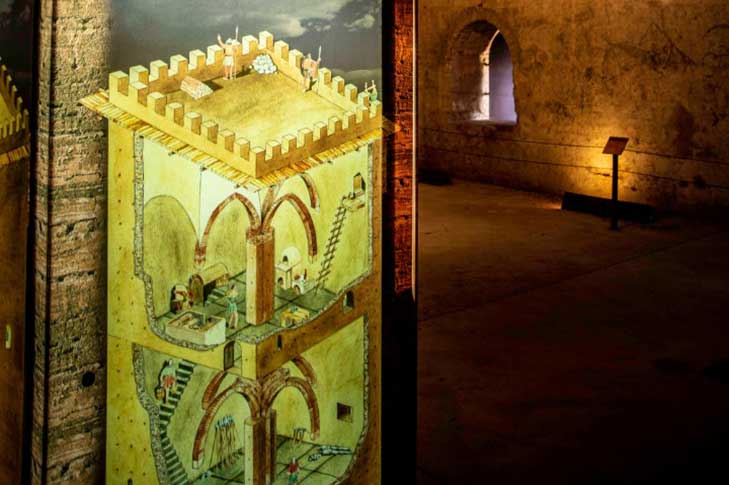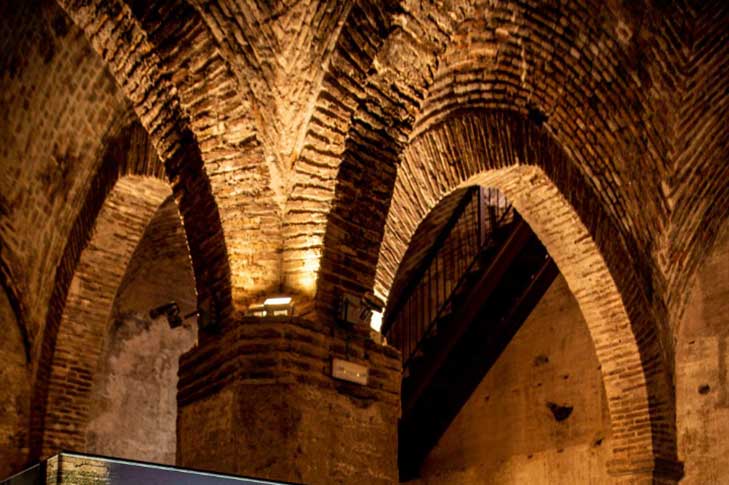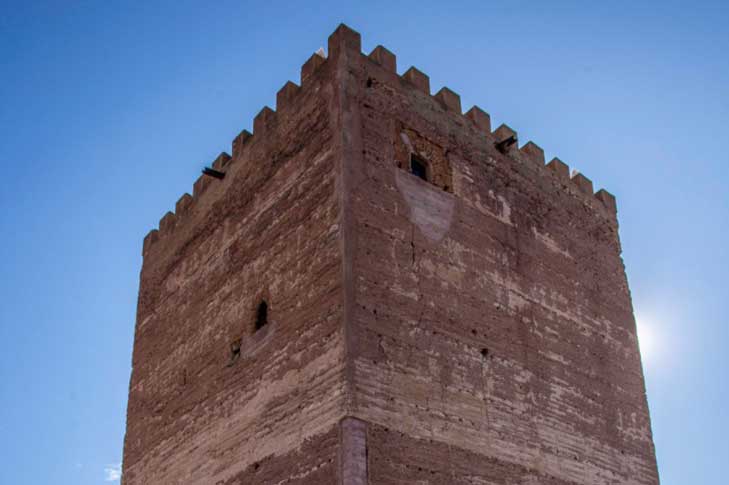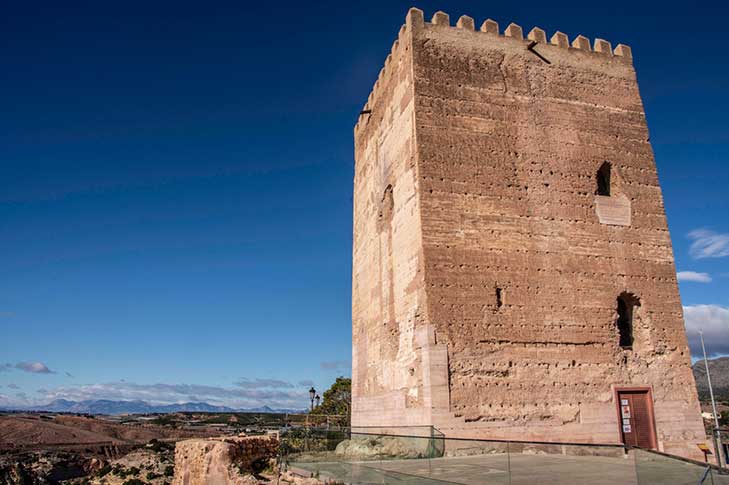 Information
The Torre del Homenaje from Aledo, being nowadays the symbol of the little medieval town of Aledo, was centuries ago an example of power and defenses of this territory. Onto the former Moorish fortress, Christians erected this singular tower aimed at border watching as well as providing shelter for its population. In the aftermath of the Reconquest of Granada in 1492, the tower lost its strategic importance but after passing through a wide range of usages it is today one of the county's main attractions.

Its square base lies in the middle of the former military site. It has a simple layout including a ground floor, two levels and a terrace. Its current dimensions are: 19.30m high (with its 23 stones of 80 cm each) and 12.90m wide, although it might have been higher as suggests a document of 1468 that describes it with 25 stones in height and a crenellation that obviously no longer exists. The tower also includes a mortar platform (or berm) that was meant to level the surface. Naturally, several later alterations gave it its current shape.

On the threshold of the 16th century, the Keep was the last defensive redoubt. Until the 18th century each level kept carrying out its own function: the ground floor to storage water ; the first store as armory and second store as granary. The fortress used to meet the standards established by the treaties on military architecture from the 15th century: to be provided with the highest and sturdiest tower possible in order to get the entire fortress precinct controlled from above; access points that can easily been sealed from inside; an internal water tank for supply; place to stock weapons; an oven; a grist mill and a grain warehouse.

Despite being a Christian work, the construction materials used are typical of the Al-Andalus period, exception made of the abundant use of lime, a building method that is more caracteristic of the Almohad,a culture originating from Northern Africa.

The interior of the Keep displays Islamic influence as well.This can be noted in the arches that hold up the vault of each store, which are a clear example of the Mudejar style ( a syncretic movement that assimilates Christian and Moorish architectural elements) of the late 13th century. The external shape of the opening in the western face of the second storey has to be considered another manifestation of this architecture style. A support and covering system similar to the one employed in this structure can be found in the Torre Alfonsina, the Castle Keep of Lorca (Murcia).