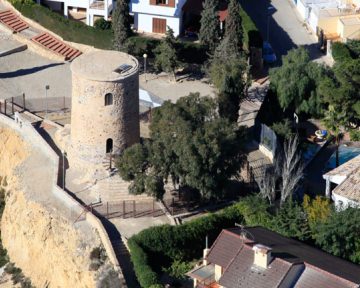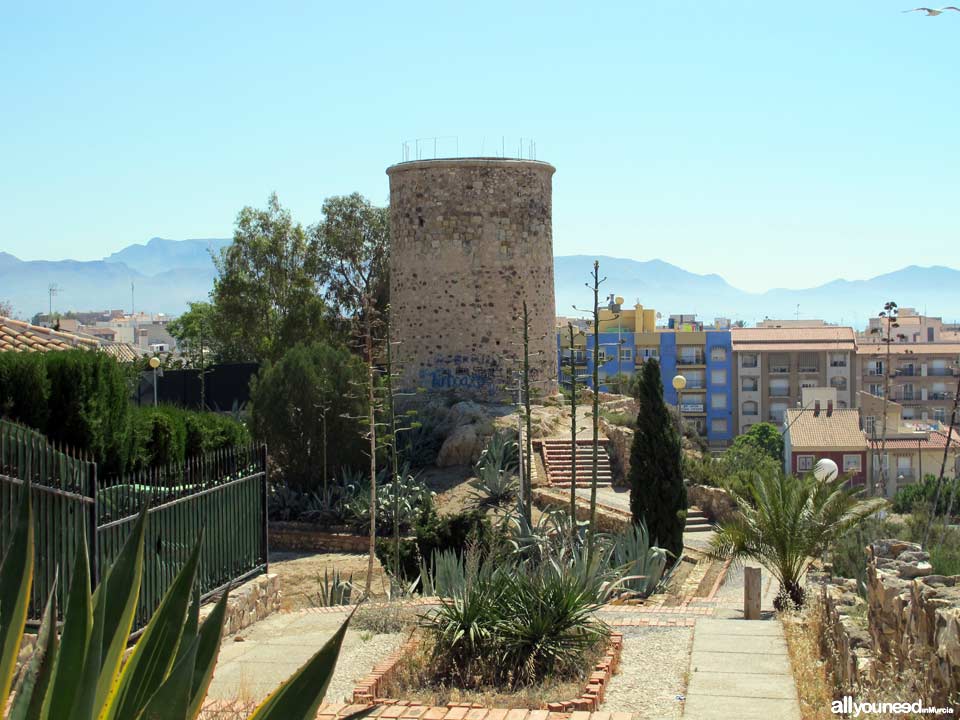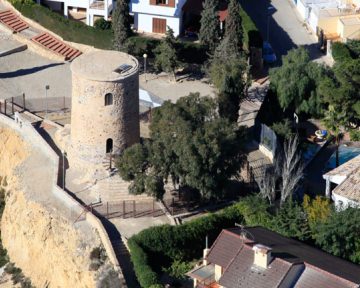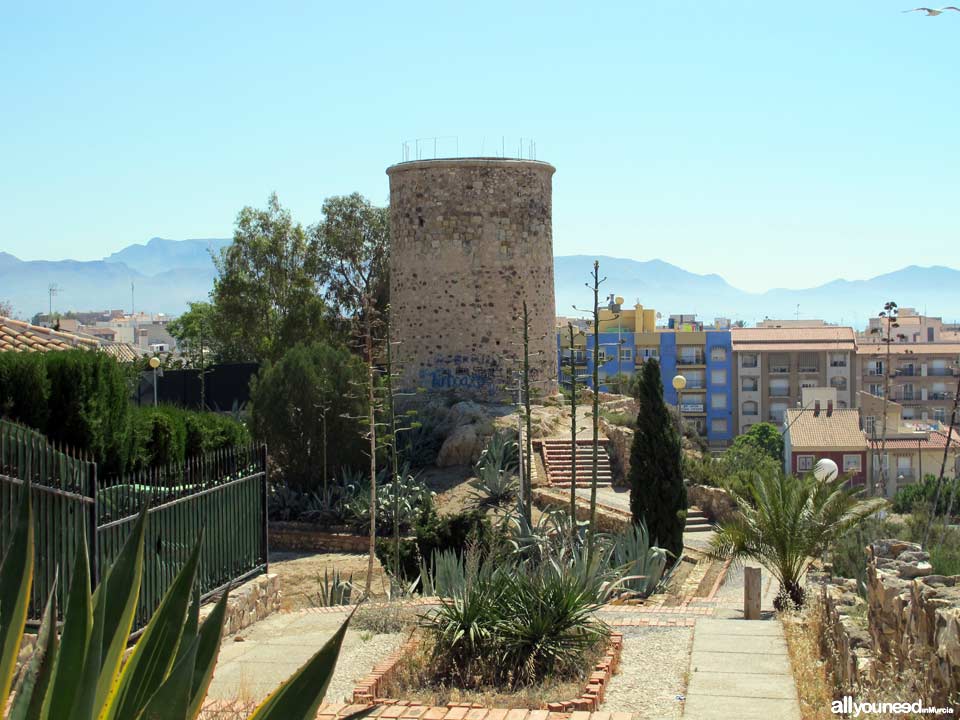 Information
The coast's insecurity due to Barbary pirate threats caused many towers to be built along the coast in Mazarrón, allowing for people to live as fisherman and farmers on the coast.
The Tower of La Cumbre, or Old Tower of the Port, or Tower of Santa Isabel is located on a tall hill which in its time would have dominated the Port. It is currently engulfed by the urban part of Puerto of Mazarrón.
The tower is made on a circular base and slightly truncated circular body, with two vaulted sections.
It has been declared a Site of Cultural Interest.
REMARKS
Not enabled for visits, only on the outside.