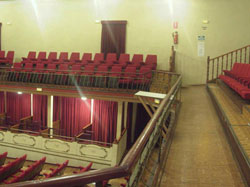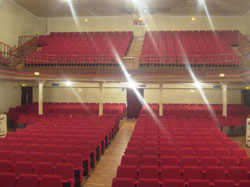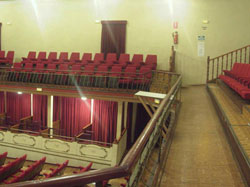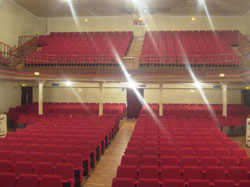 Information
The theatre tradition in Mula is almost centenary. There is a chasm between sacred performances in the churches atrium or public squares in religious festivals- Corpus and San Felipe-; or popular staging of bold character or erotic games in private houses during Christmas, and the emergence of the first theatre in the town " Lope de Vega".
The building was built in 1846 and was working for 20 years.
In 1876 the theatre placed in San Francisco church,disentailed some years before, opened its doors with " El Tenorio" de Zorrilla.
In 1895, " El Teatro Viejo" in the Recova square was built with many performances for the benefit of colonial wars wounded. Post-romantic dramas were performed.
In the early twenties " El Teatro del Centro" was built in Meseguer´s orchard. Later it was a screening room proclaiming the success of cinema.
It is a building with a hall, a stage and dressing rooms with beautiful stalls and gods.
It was used for many things : speeches, charity galas, youth performances and the performances of actors like Mercedes Prendes and Manuel Soto in September festivals.
Today it has the first name " Lope de Vega".
In the thirties , it was inaugurated another one " De los Botía" which the theatre history is ended with.