Monumento a la Santísima Cruz de Abanilla
Rotonda MU-414 de entrada a Abanilla
30640 ABANILLA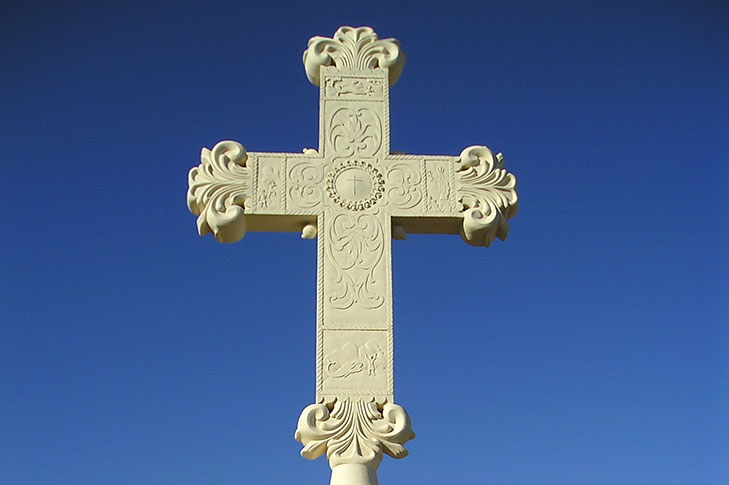 Information
An enormous scene of the Patroness of Abanilla welcomes locals and visitors. It recalls the Passion of Christ and the local religious sentiments for the Santísima Cruz.
It is located on the MU-414 roundabout at the entrance of Abanilla. It was sculpted by the local artist Juan Francisco Gómez de Albacete. It is 11m high and 6m wide.

In January 2022, corporeal letters with the name of ABANILLA have been integrated, subsidized by the Department of Industry, Employment, Commerce and Tourism of the Tourism City Council.