Iglesia Parroquial de San José

Pza. de la Purísima
30640 ABANILLA
Telephone: +34 968 680 045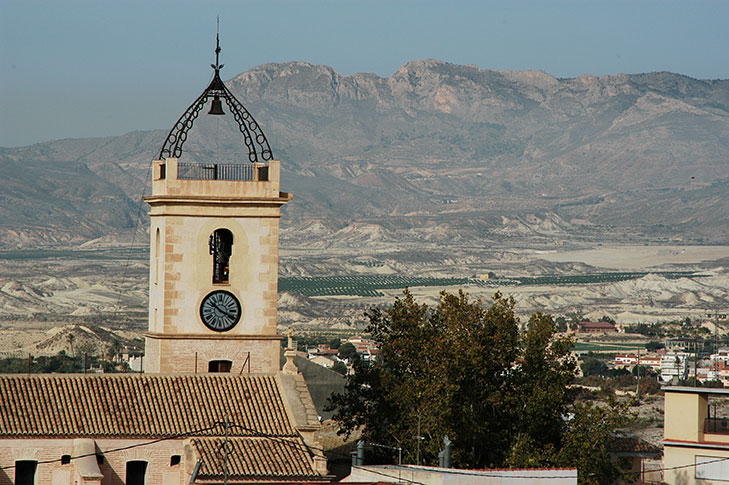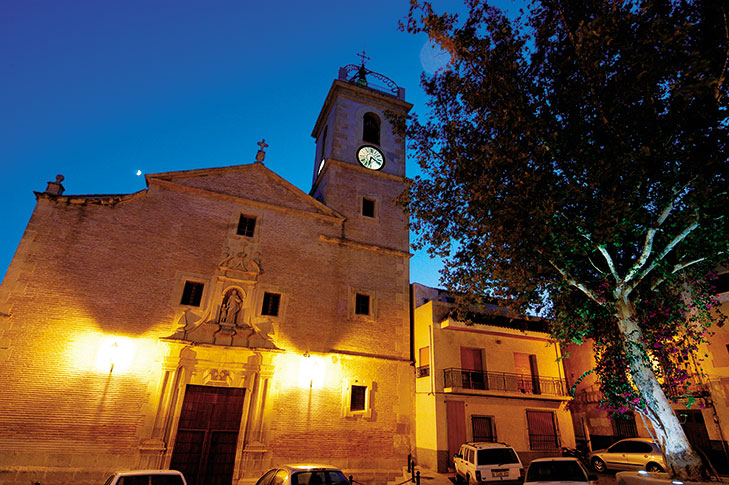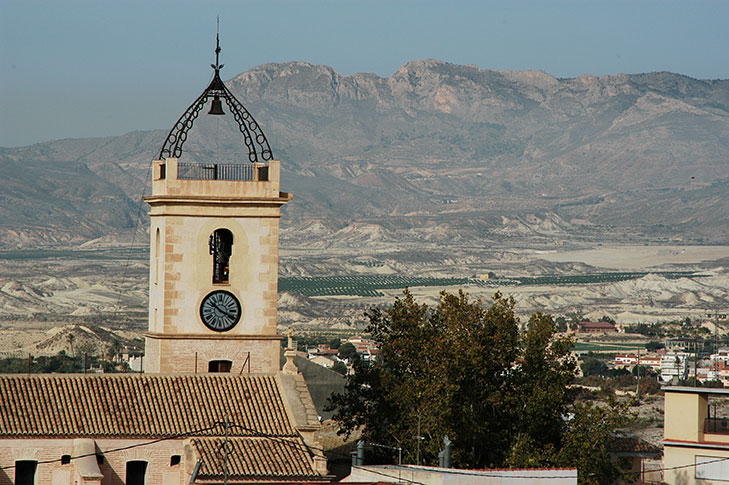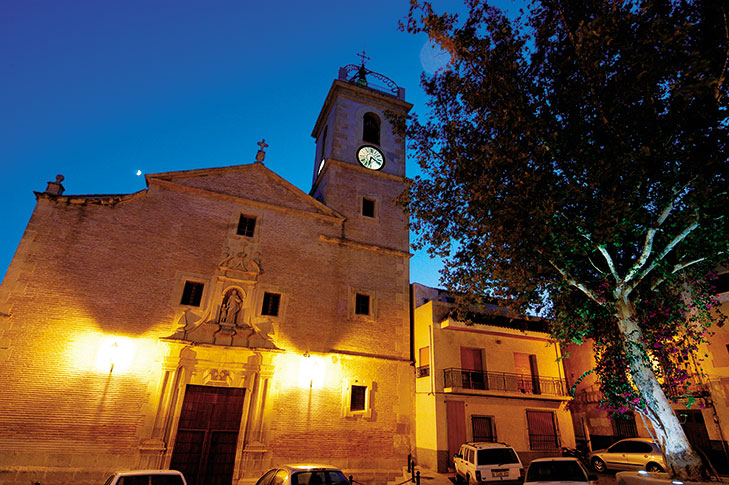 Information
This church was ordered to be built in the late 17th century by the militaristic and religious Calatrava Order. It was consecrated by the church and given to the cult in 1712 by the then Bishop Belluga, subsequently the building itself became dependent on the Diocese of Cartagena.
Its plant is a rectangular single nave and in the transept there is a hemispherical dome decorated with crosses of Calatrava.
The main entrance houses a niche inside with the image of St. Joseph and the Child, on its side cover there is an image of the Immaculate Conception and on each of its doors there is a carving of the Military Order cross.
It contrasts the sobriety of its facade with its rich main altar which is composed of twisted columns, cherubs, metallic ornaments, embroidered imagery and blue and brown motifs imitating tiled marbles. All of this gives this altarpiece a unique beauty, similar to the altarpiece of the San Miguel church (Murcia) which was assembled by the same sculptor, Jacinto Perales.
An image of St. Joseph presides over the altar and on its sides are St. Benedict (patron of the Calatrava Order) and St. Fulgentius of Cartagena (patron saint of the Diocese of Cartagena).
The side walls and the chancel's vault contain religious scenes related to the patriarch's life: Los Desposorios de San José y la Virgen, el Nacimiento, el Sueño de San José and la Huída a Egipto (painted by Antonio Llopis, 1757).
The capilla de la Santísima y Vera Cruz is next to the Altar Mayor; it bears the Patroness of the town and protagonist of the local fair, it is declared as a Regional Touristic Interest event.