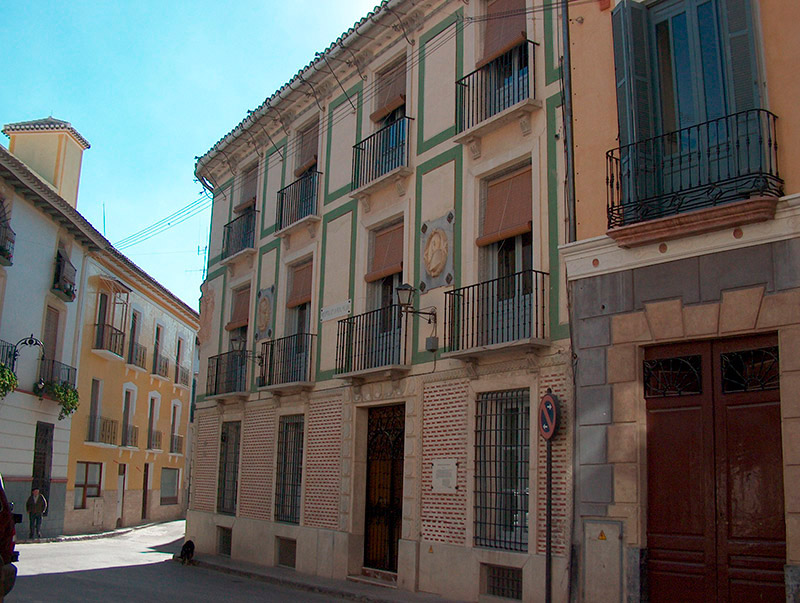 Information
The founders of the Hospital de la Real Piedad are very present in the building. If you look closely, you will see sculptures of the Counts of the Real Piedad, as well as a coat of arms of the Chico de Guzmán family in one of its corners.
The centre has been successively remodelled in the 19th and 20th centuries. It is a two-storey building. The façade, on the ground floor, has courses of exposed brick and stuccoed masonry panels, while the two upper floors have smooth walls.
REMARKS
Since the end of the 19th century, the Patronato de la Real Piedad has been in charge of this care centre by express decision of its founder, D. Pedro Mª Chico de Guzmán, III Conde de la Real Piedad, with the religious order of the Hijas de la Caridad, who have provided service to the community of Cehegín throughout all these years.
NEAREST HEALTH CENTRE: 500 m away.