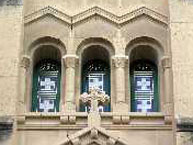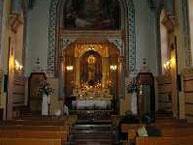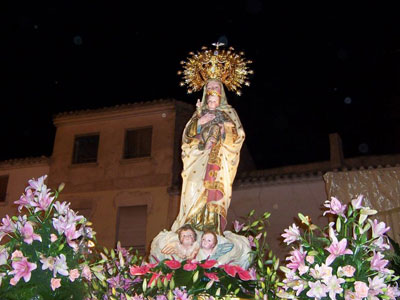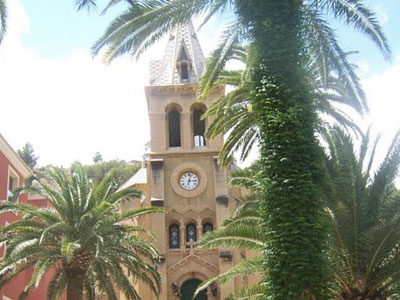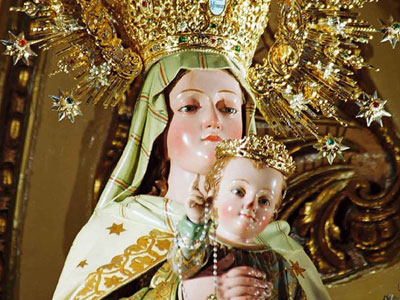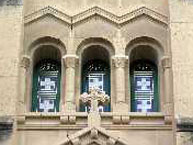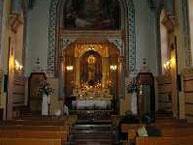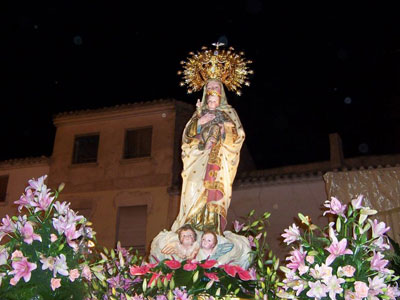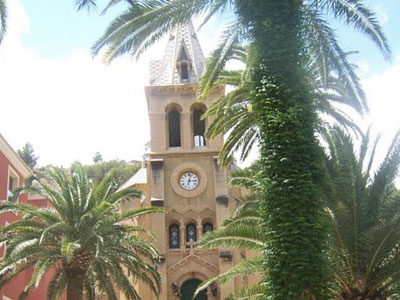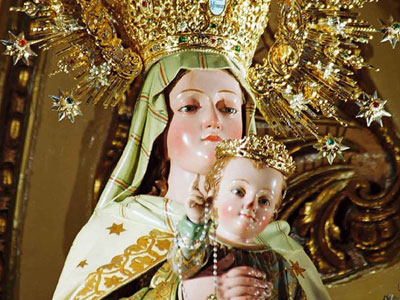 Information
The Ermita del Balneario (the curative bath Hermitage) was built under the patronage of Virgen de la Salud, who is currently the patron saint of the town of Archena.

It is a Neo-medieval building with Romanesque construction elements, but it has a sense of verticality which resembles the Gothic style. This feature is intensified by its entry, which is situated in the higher part of the building, a location which it is possible to reach thanks to the elegant Empire style staircase.

Although the direction of works corresponded to the architect Jose Mª Aguilar, the project is attributed to the great artist Justo Millán. The beautiful and expensive calcareous stone, which covers all the main façade and is playfully combined with brick in the lateral walls, is a sign of the interest that the Viscounts of Rías, who were then the owners of the thermal baths, had in the construction of the hermitage.

Inside the building stands out the barrel vault with transverse arches, which are leant on small double columns. The only altar that can be seen in the hermitage is devoted to the Virgen de la Salud, whose sculpture was made by Salvador Páramo, a religious image specialist. A noteworthy feature is the Cristo crucificado (a crucifix), made by Enrique Salas.