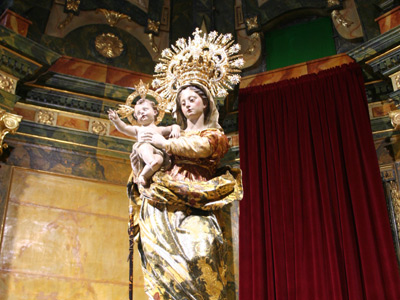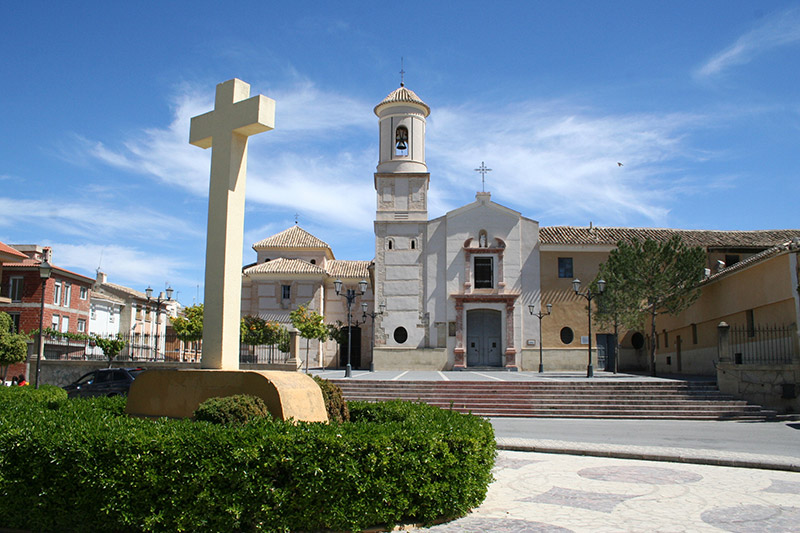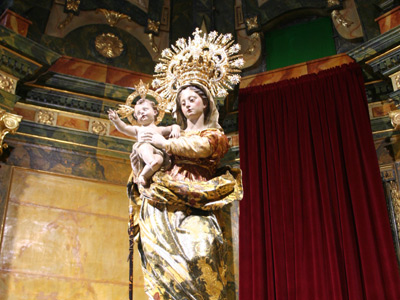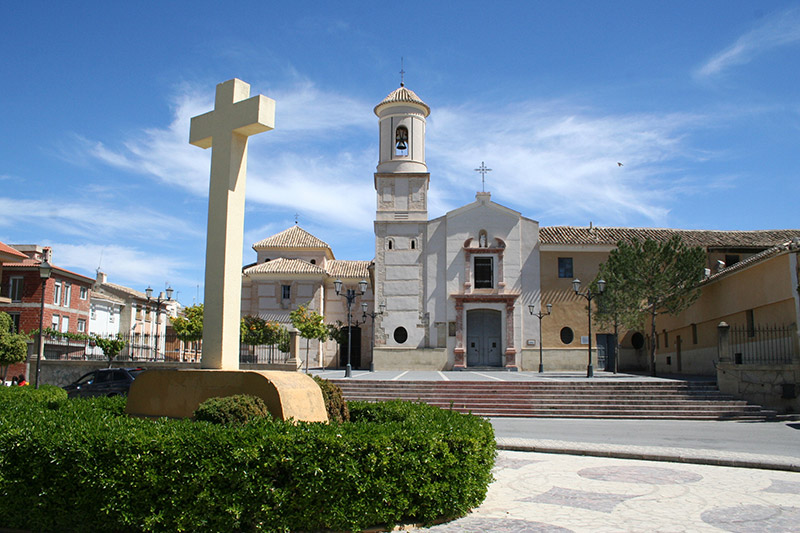 Information
The Franciscan convent of San Esteban, located outside the old part of the town of Cehegín, consists of a complex of buildings that includes: monastery, cloister, chapel and church, and dates from the late 16thcentury.

It was declared Monumento Histórico-Artístico Nacional ("Historic-Artistic Monument of National Interest¿) in 1976 and it is considered a characteristic piece of the Murcian Baroque style.

The convent is made of three naves with a high choir at its base. The pilasters of the naves are of Corinthian order and those of the transept are of composite order. In the 18thcentury the convent got extended through the building of the Neoclassical chapel of San Jose, situated on the left of the transept. This chapel has a Latin cross plan and its high altar shows a Baroque altarpiece.

In the church, it is worth highlighting the camarín (a little chapel behind the High altar) where can be seen the statue of the Patron Saint of Cehegin, the Virgen de las Maravillas, a religious image from the 17th century made by the Napolitan artist Nicola Fumo. This piece of art makes stand out the amazing churrigueresque altarpiece that frames it. This octagonal-shaped Camarín is covered with carved wood in consonance with the Neoclassical style. The dome is crowned by an awesome rose window. It has been recently fully restored as a red-jasper façade was built where before there was a plaster one that was demolished in the 1940's. It has been declared a national monument.
REMARKS
Access to the church is not difficult at all, as there is a ramp with a 9% slope and non-slip paving. This ramp leads to a 2.12 m wide side door at the level of the convent floor. The interior of the Convent is not difficult to move around in. The Convent is ACCESSIBLE (The width of the main door is 260 cm. and there are 3 steps with an overhanging nosing of 13 cm. Of riser and 43 cm. of tread).
Daily worship.
Festivities: From 8 to 14 September (Day 10: Liturgical feast, ascent and procession).
NEAREST HEALTH CENTRE: 450 m away.
Timetable
Winter Schedule from Monday to Saturday at 9 am and 7 pm Sundays at 9 am, 11 am, 12 am and 7 pm

Summer Schedule from Monday to Saturday at 9 am and 8 pm Sundays at 9 am, 11 am, 12 am and 8 pm
Tourist guides open the church Saturdays from 11 am to 2 pm and from 5 pm to 7 pm
In summer, Saturdays Sundays and Bank holidays from 11 am to 2 pm