Casa de la Tercia
C/ Larga, 25. Fachada opuesta a C/ Angosta
30840 ALHAMA DE MURCIA
Telephone: +34 968 639 806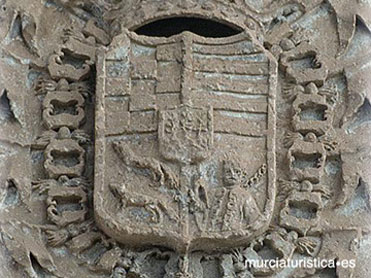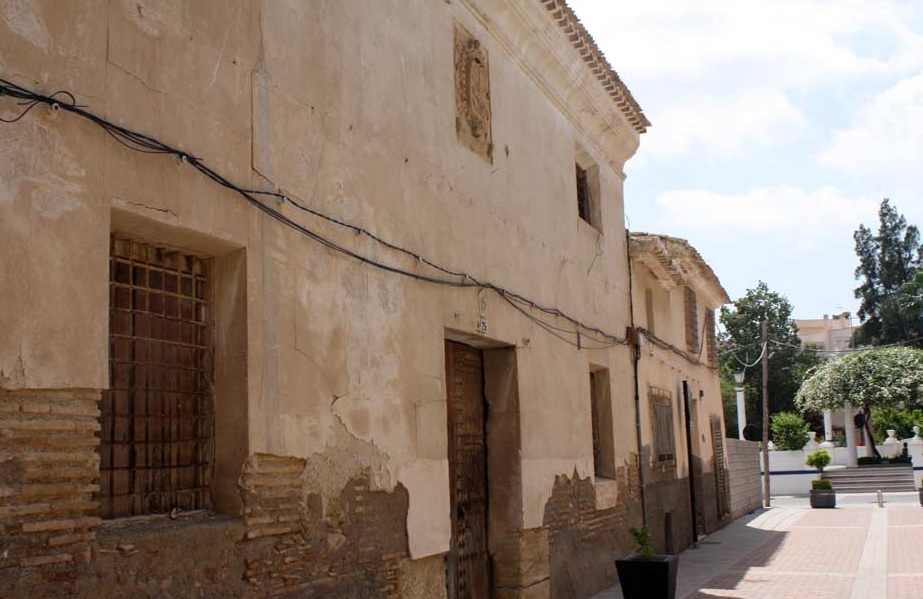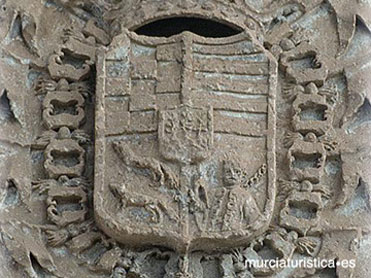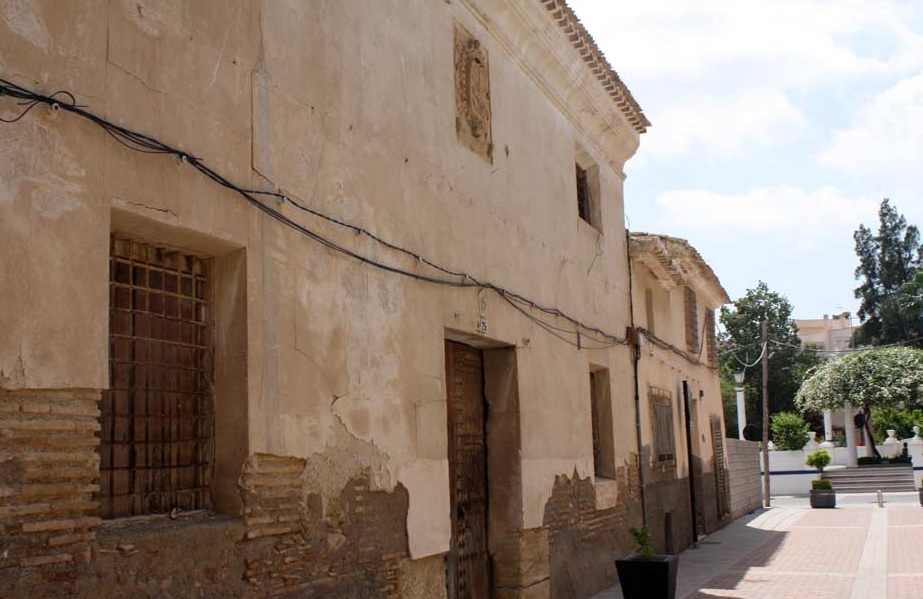 Information
Casa de la Tercia is a barn-house located in calle Larga, and built in 1755 by order of the Marquis of los Vélez to store a third of the harvest of all grain produced in this town.
Its coat of arms is declared a Heritage of Cultural Interest
This is a building characterized by its simplicity of architectural forms. It is two storeys high raised with brick walls and masonry. The floor plan is square, and it is structured around four pillars that take up the central area, covered with nine sections of ribbed vault. The wooden door studded with metal ornaments, is placed in the front of the building, and it is framed with lintel, and windows that light up the building are latticed with rigorous symmetry.
In its front highlights the coat of arms of the Marquisate of Villafranca and los Vélez, which was declared a BIC and as the unique decorative element of the facade.
In the early 20th century, Casa de la Tercia was used as a school for theater performances and other cultural activities. Today, it is waiting to be restored.
At the bottom of the coat of arms we can notice an inscription that reads: "This barn-house, property of his Excellency the Marquis of Villafranca and Vélez, was built being the General Administrator of this town Mr. Silvestre Álvarez de Mora. Year of 1755".