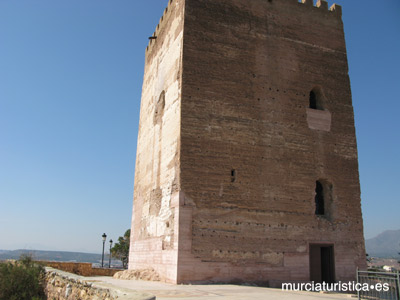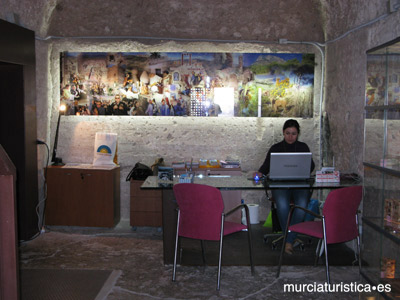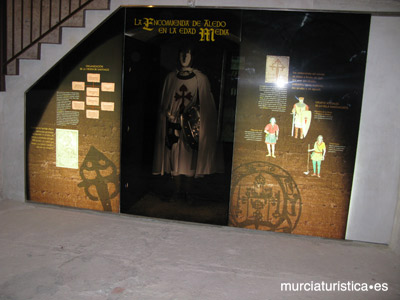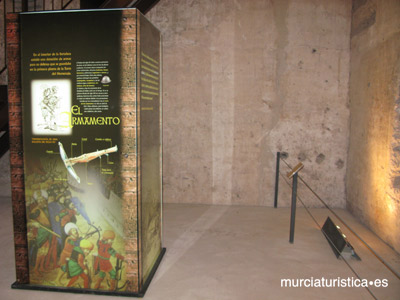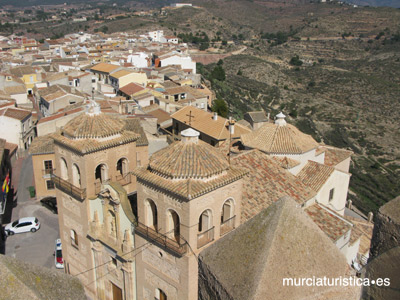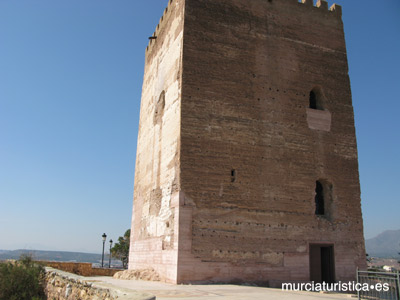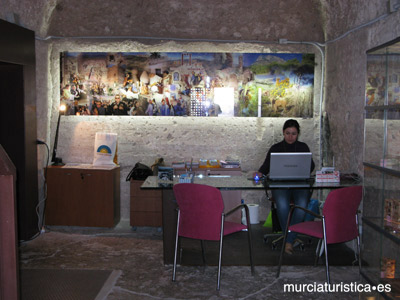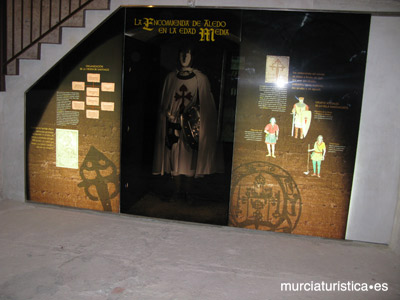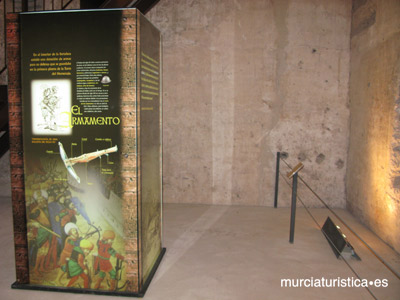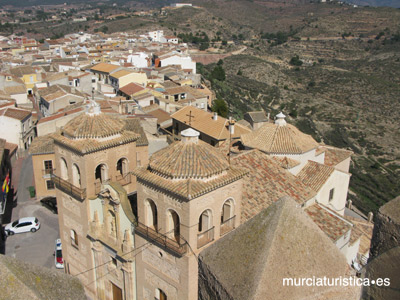 Information
The main tower opened its doors to the public in 2008 after being restored and it was built in a way as to serve for the purpose of an interpretation center.
The cistern on the lower floor has been put to use as a reception and screening room. The first floor contains various explanation points whose content focuses on the historical medieval context of Aledo, most notably the understanding and recreation of its defensive system and the influence of the Santiago Order around the village.
On the upper floor you will find installations of modules with explanations attached. The modules pan around the urban layout of the village and display the Sanguista's defensive strength during the 15th and 16th centuries; it also displays the main tower and accompanying it a description of the building, its constructive techniques and its armaments.
In this spot you will be able to contemplate a series of graffiti throughout the ages that depict jockey riders, boats and beads, etc. These sets of representations are until now the most documented of its kind in military history surrounding the region.