SAILING AROUND THE MARINE RESERVE
La Manga del Mar Menor
Fun and interesting boating activity around islas Hormigas, the lighthouse of Cabo de Palos, and the seamounts of the area. The captain will show us the keys of this great setting. An exciting activity ...
Ofrecido por: CENTRO DE PLANETA AZUL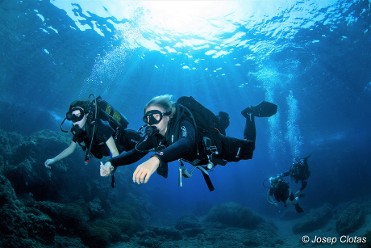 DISCOVER SCUBA DIVING
La Manga del Mar Menor
Immerse yourself underwater for the first time with the company of our
diving instructors, and discover the fascinating underwater life of Cabo de
Palos in an experience not easily forgettable.

The ...
Ofrecido por: CENTRO DE PLANETA AZUL