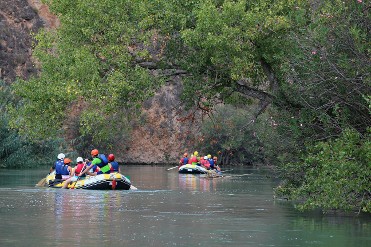 RAFTING IN EL CAÑÓN DE ALMADENES WITH A VISIT TO TWO CAVES, CAVE ART AND PHOTO REPORT
Calasparra
Experience awarded Certificates of Excellence in 2018, 2019 and 2020, and TripAdvisor's Traveller's Choice award, which places our company among the top 10% in the world. The only company with ...
Offered by CAÑON Y CAÑON MULTIAVENTURA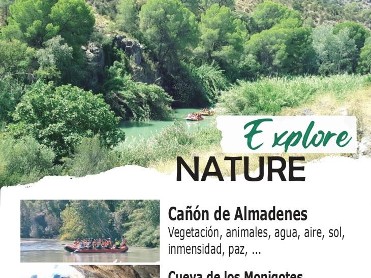 STAR PACKAGE: CAÑÓN DE ALMADENES TOURIST RAFTING, ABRIGOS DEL POZO, CUEVA DE LA NUTRIA AND CUEVA DEL PUERTO. EXPERIENCES JOINED BY WATER
Calasparra
Responsible Company ¿we are committed to sustainable tourism¿ our sustainability is linked to our environment. Trailblazing experience from Qalat Naturaleza y Aventura. Three marvels of nature joined ...
Offered by QALAT NATURALEZA Y AVENTURA